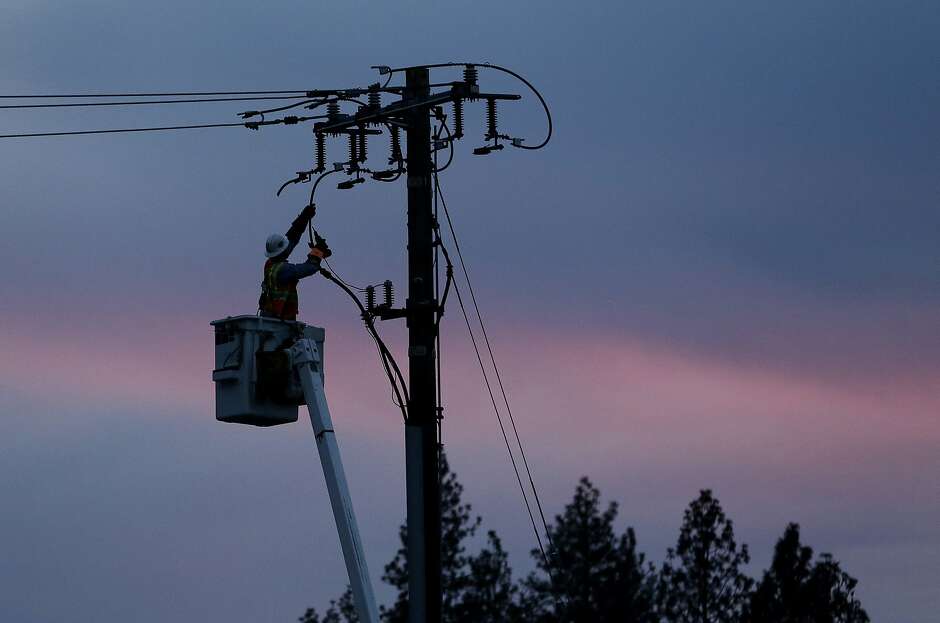 Field crews from Pacific Gas and Electric Co. started to restore energy Sunday to roughly 20,500 clients in Butte and Yuba counties after electricity was shut down due to gusty winds and dry weather. 
More than half of the customers impacted had electricity at 1:47 p.m. According to PG&E on Sunday and at 4 p.m. All the power of Yuba County was restored. 
The utility also cut electricity in areas of the counties of Napa, Solano, and Yolo, mainly in the Lake Berryessa region, for about 1,600 customers. Power was turned off to these fields at 6:15 a.m. But was restored on Saturday evening. 
No new shut-offs are planned, said Adam Pasion, a PG&E spokesman. 
As the risk subsided on Sunday, utility employees worked to re-energize power lines throughout Butte and Yuba counties. The shut-offs impacted regions including East Chico, Oroville, and Paradise, which was devastated by fire. 
Pasion said that technicians inspected lines for damage or fire risks, such as vegetation that could interfere with live wires. 
The utility opened a community resource center at Harrison Stadium in Oroville (Butte County) on Sunday morning to provide restrooms, bottled water, power outlets, and air conditioning to residents. About 40 people showed up at the center in the first few hours, officials said. 
"It's a small but steady stream," Pasion said. 
Power was being restored to parts of Oroville as of 11 a.m. Sunday. 
PG&E officials said it could take up to 48 hours for power to be restored in some areas. 
sfchronicle resources contributed to this report. 
---
We can help you seek compensation for your loss
Our Northern California Fire Lawyers will seek damages on your behalf for the losses you have incurred. With over 20 years of litigation experience, we will represent those families who have suffered in the Camp Fire.
Call (800) 383-7027 or email us to schedule a free, confidential consultation.