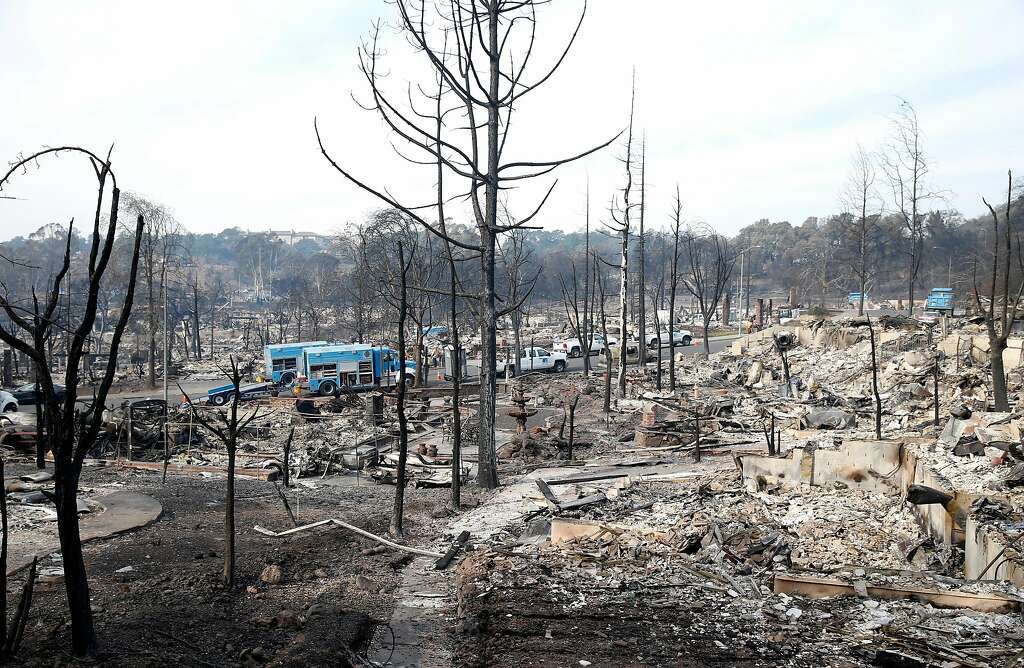 Facing intense pressure to eliminate fire risks, PG&E said on Wednesday it plans to rebuild the electric distribution system in devastated Paradise with underground power lines. 
The utility, which was blamed for causing the Camp Fire by California investigators, said the underground lines would make the system of Paradise safer. 
Utility vice president of electric operations Aaron Johnson said in a statement released by PG&E on Wednesday. "As part of our commitment to help this community recover and harden our wildfire protection, PG&E has decided to build our underground electrical distribution system in the town of Paradise and in some surrounding areas such as parts of Magalia. We decided to rebuild in this way after a careful review of factors, town planning, and safety considerations." Johnson made the announcement at a meeting of the Paradise Town Council. 
The announcement came days after investigators from Cal Fire officially blamed PG&E for the Camp Fire, which last November killed 85 people and destroyed about 90% of Paradise's residential stock. PG&E had previously said it believed that the fire began when a metal C-hook fell from a faulty transmission tower, igniting vegetation on the ground below. 
In January, expected Camp Fire liabilities and the 2017 wine country fires pushed PG&E into bankruptcy. The company is under intense pressure from the administration of Gov. Gavin Newsom and others in the state to prevent any major fires this year with another fire season underway. 
Experts said underground power lines reduce the risk of fire, but are much more expensive. PG&E said that "the cost estimates for the underground project are still being refined, but the underground electrical system project will occur at no additional cost to the city as part of the overall wildfire protection efforts of PG&E over the coming years." The utility added that the project will take five years, and temporary overhead lines will be installed "where necessary to meet individual and neighborhood service needs as people rebuild." 
A federal bankruptcy judge approved a request from PG&E on Wednesday to spend $105 million helping wildfire survivors in Paradise cope with housing and other issues. 
---
Camp Fire Attorneys in Butte County
If you or a loved one has been a victim of a utility-company-related wildfire, we will seek damages on your behalf for the losses you have incurred with absolutely no out-of-pocket expenses from you.
Call (800) 383-7027 or email us to schedule a free, confidential consultation.
To learn more visit CampFireLegalCenter.com